Torque Wrench Calibration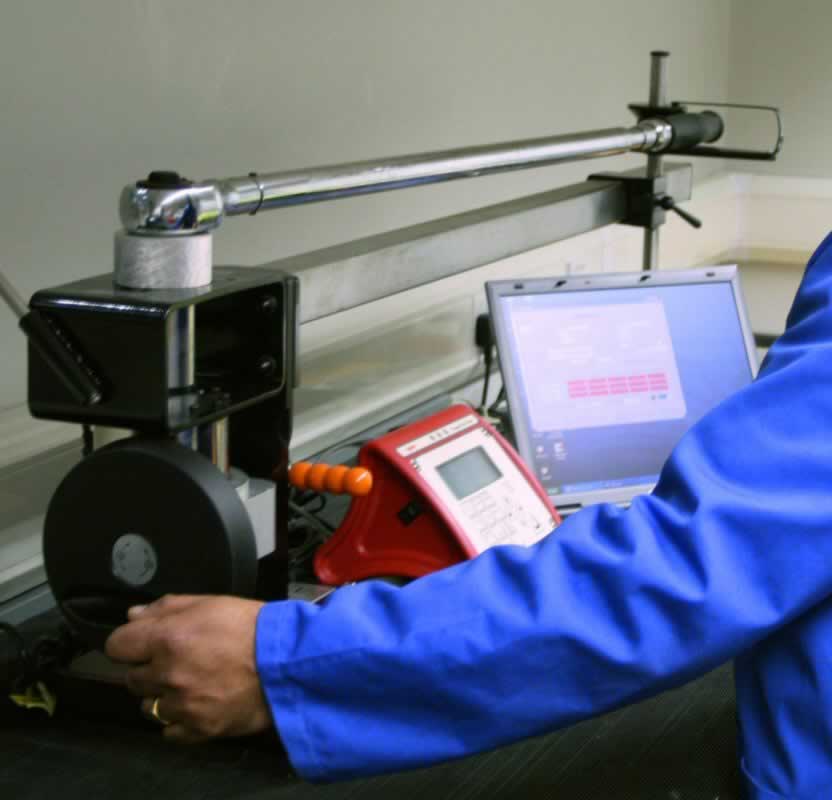 The torque wrench is used to apply the proper force when tightening a fastener such as a bolt or nut. Since it's original usage in the early 1900's it has become a commonly used tool in many industries such as transportation, maintenance, construction, manufacturing, etc. The need to control torque is a very important task to provide quality, accuracy, and safety. Some of our commonly chosen torque wrench calibration services are: Manual Torque Drivers, Click Type Torque Wrenches, Digital Torque Wrenches, Horizontal (bench top) Torque Testers, Vertical Torque Testers, Automatic Torque Drivers (DC or Pneumatic), Electric Screwdriver, Torque Screwdriver, Torque Arm, Torque Tray, Torque Transducers, Torque Watch, Flat Beam Torque Wrench, Impact Wrench and Torque Multipliers.
Many people wonder how often you should re-calibrate a torque wrench. There is no black and white answer but the usual rule of thumb is around 5000 cycles or every 12 months. Torque wrenches should also often be checked for defective parts or general wear and tear. Your company may require it be tested or re-calibrated more often than that. We are ready to help with your torque wrench calibration at any time. We specialize in the calibration and repair of many torque instruments. We are known for our fast turnaround times and are factory certified to calibrate and repair many popular brands with traceability. We understand that our customers, you, depend on us for accurate torque wrench calibration.