Sanitary Tri-Clamp style diaphragm seal for applications that require sanitary conditions, including food and beverage applications.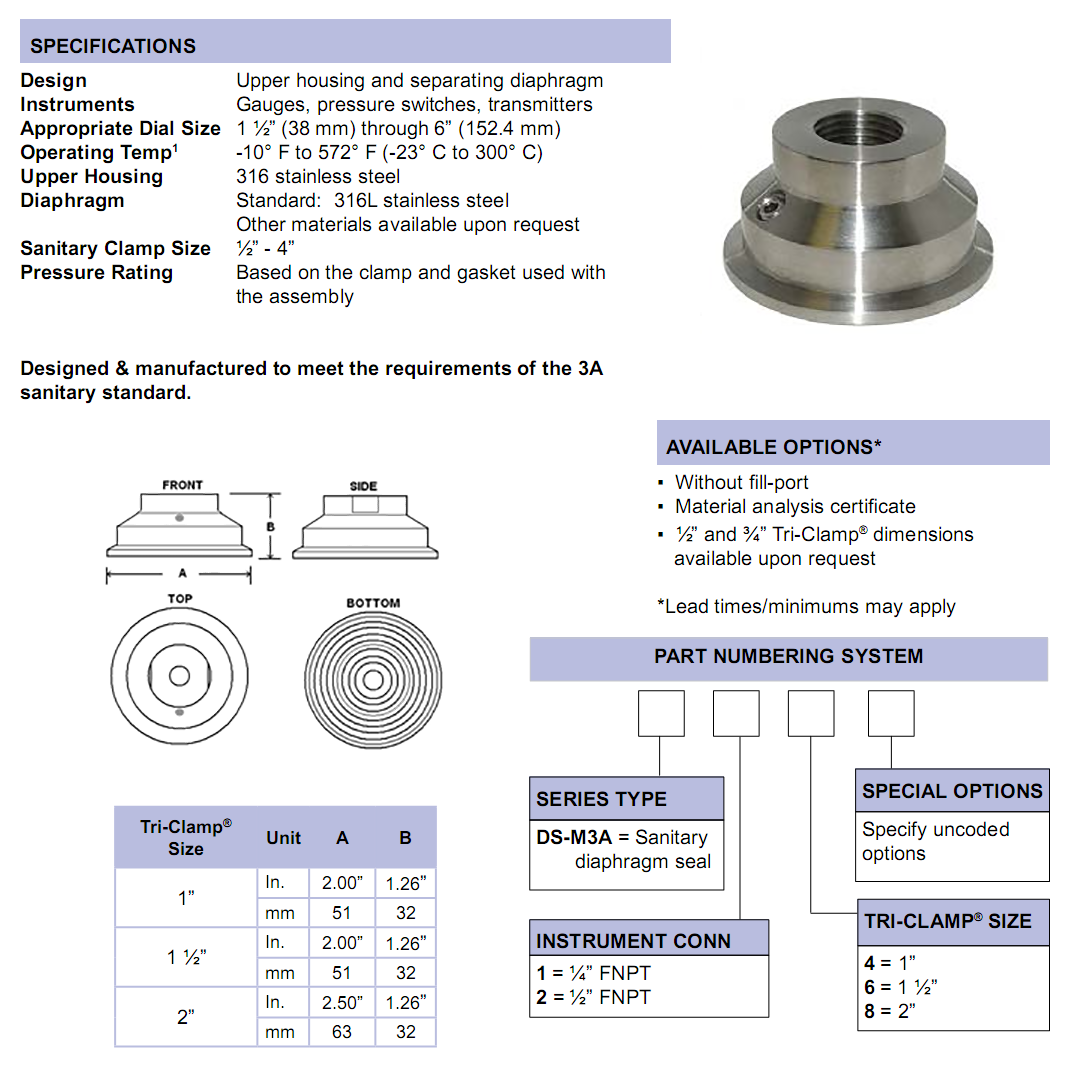 Notes:
1. Operating Temperature Rating can vary based on materials of construction, system fill fluid and pressure gauge selection.
2. Not all part numbers or options are available from stock. Consult us for availability.