Diaphgram seals, also referred to as isolators or chemical seals, are used to protect instruments from viscous, corrosive or very high temperature process media. Our stocks, fills, calibrates complete diaphragm seal assemblies in a wide variety of configurations.

M3500 Series
Mini Seals

Low cost for small instruments Dial size up to 3 1/2″


M4500 Series
Mini Seals

Low cost for medium to large Dial size up to 4 1/2″


MLP Series
Mini Low Pressure

Large area diaphragm for low pressures & vacuum


MHP Series
Mini High Pressure

Mini diaphragm seal for pressures up to 6000 psi


Large Threaded

Most versatile for all applications


Threaded Flush

Mini seal – threaded male connection with flush diaphragm

Sanitary

Tri-Clamp/Cherry-Burrell, etc. Food & pharmaceutical. Designed for easy cleaning.

Flanged Connection

Raised face or flat face pressure from 150# to 2500#


Saddle Weld

Weld-in saddle mount


Special Seals

PTFE, homogenizer, single flange or other custom designs


Filling/Calibration

Using any fill fluid suitable for the application.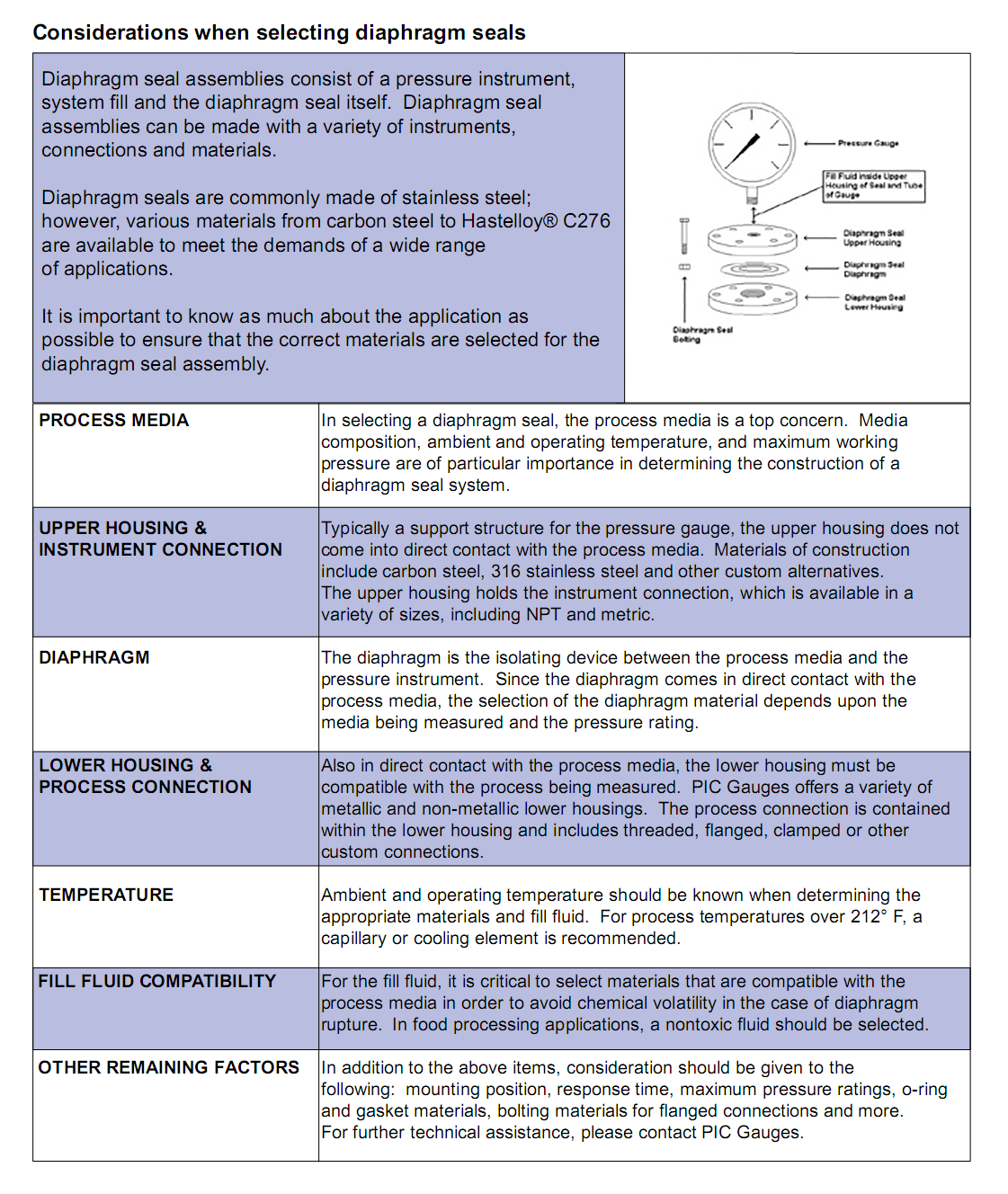 NOTE: The above information is for reference only and is not a comprehensive guide. Please contact one of our representatives with any questions.
Mini Diaphragm Seal Part Numbering System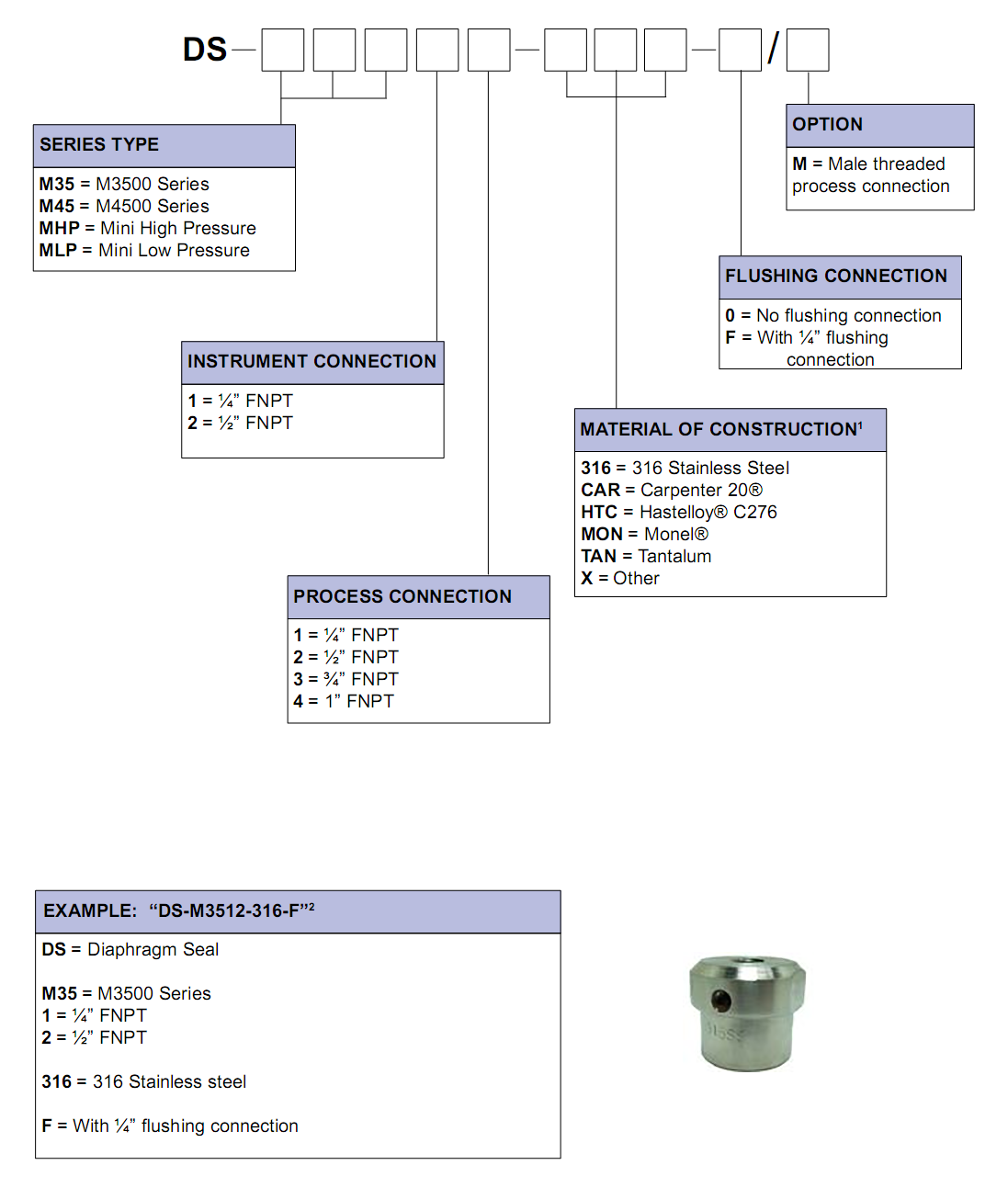 Notes:
1. Consult us for other materials of construction.
2. Not all part numbers or options are available from stock. Consult us for availability.