Gauge Calibration Services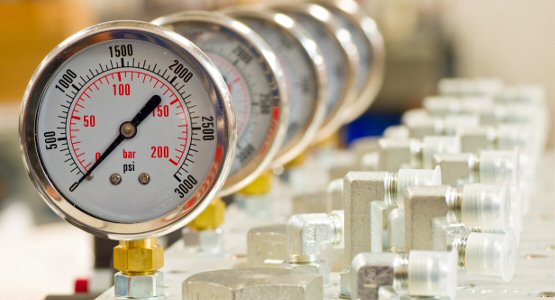 Simply put, gauge calibration is a comparison between measurements. It is critical to make sure measuring instruments are properly calibrated in order to make quality manufacturing operations. The manufacturing environment's pressure gauges are some of the most commonly used instruments used today. You need gauge calibration in order for quality program to be built. The main purpose of our gage calibration services is to maintain the quality of measurement and to ensure the particular instrument is working properly.
Here at CIC we provide fast turnaround, competitive pricing, and high quality traceable to NIST.
The Gauge Calibration process:
Generally, our team begins by inspecting the design of the measuring instrument that needs calibrated. Next, our team starts defining the calibration process. Once we have gathered all the information necessary during the calibration procedure we are able to perform a successful calibration. We will repeat the process for each of the standards used until the least uncertainty is reached. Finally, after all of these steps, individual instruments can be be calibrated.
Reasons to request Gauge Calibration Service:
You may need calibration services:
if it is a new instrument.
it it is after an instrument repair or modification.
if a certain amount of time has elapsed.
if a certain amount of operating usage hours has elapsed.
before or after a critical measurement.
after an instrument has been exposed to an adverse event that may have put it out of calibration or damaged it.
if there has been a sudden weather changes.
if you're noticing questionable readings or data mismatch.
if specified by requirement such as manufacturer recommendation.